Couchbase Lite 3.1 simplifies apps and makes them more secure, scalable, and efficient
Build apps that are always fast and available, even without internet
Offline-first
Embedding Couchbase Lite ensures that data is always available regardless of network connections. Data is stored locally, and automatically synced with the cloud and peer devices when connectivity is available.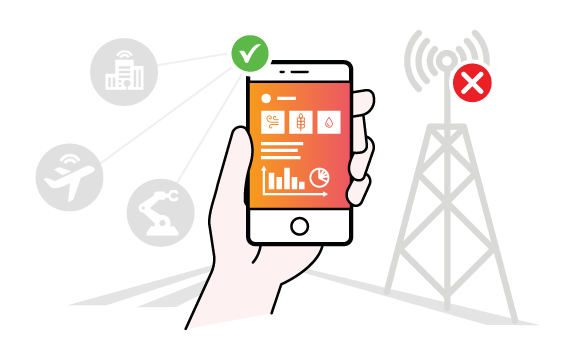 Developer friendly
Develop faster with full SQL support, simple-to-use APIs for database CRUD, full-text search (FTS) and query operations, and comprehensive platform and language support. Schema-less JSON format simplifies app upgrades without requiring tedious data migration.
Lightweight
Couchbase Lite has a small footprint and is well-suited for resource-constrained mobile and embedded devices.
Multiplatform
Support for mobile platforms including iOS, Android, and Windows. Develop desktop and web server apps with .NET and Java libraries. C-API support allows developers to build applications in C that run on nearly any platform.
Related features and capabilities
Ready to create amazing customer experiences?
The easiest and fastest way to begin with Couchbase