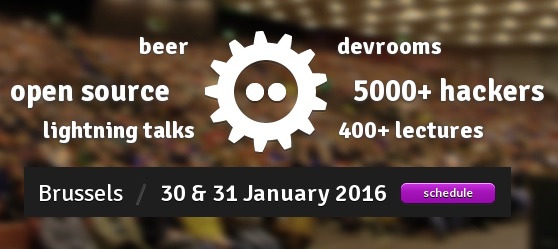 Join the Couchbase team at FOSDEM this year! We are taking part in two different tracks on Saturday and we'd love to take this opportunity to catch up with you.
For those not familiar with FOSDEM, it is a highly developer-oriented event bringing together more than 5000+ open source people from all over the world to meet, share ideas and collaborate. 
Couchbase Developer Advocate Laurent Doguin is giving two talks. First up he's in the IoT devroom presenting Create Offline IoT Experiences with Beacons on Saturday 30th at 13:30. Here he'll be talking about working with beacons and Couchbase Mobile. 
Next you'll find Laurent in the Embedded room on Saturday 30th at 16:00 giving the talk Create Offline Embedded & Mobile Experiences Learn the powers of NoSQL database for offline embedded and mobile. In this session, you will learn what it takes how to build an embedded and mobile solution that has a consistent user experience, both online and offline. This includes:
Embedded & Mobile solutions & demo

Syncing the data

Storing the data

Securing the data

Cross platform data modelling
At Couchbase we wanted to do something different to help everyone enjoy the weekend at FOSDEM. So we're sponsoring some lovely Belgian waffles! Have a Waffle on us! Tweet us your photos of you and your waffles and tag it #couchbase. The best photo over the weekend will get a SWAG bag filled with goodies!