Streamline data access and integration with CData and Couchbase
CData is the world's leading data connectivity platform, delivering seamless real-time integration of all of your data across your entire tech stack. CData's Couchbase drivers and Connect Cloud platform offer the fastest and easiest way to connect real-time Couchbase data with BI, analytics, reporting, and data visualization technologies. They provide unmatched query performance, comprehensive access to Couchbase data and metadata, and seamless integration with your favorite analytics tools.

From drivers and adapters that extend your favorite ETL tools with Couchbase connectivity to ETL/ELT tools for replication, CData's Couchbase integration solutions provide robust, reliable, and secure data movement. Connect your RDBMS or data warehouse with Couchbase to facilitate operational reporting, offload queries and increase performance, support data governance initiatives, archive data for disaster recovery, and more.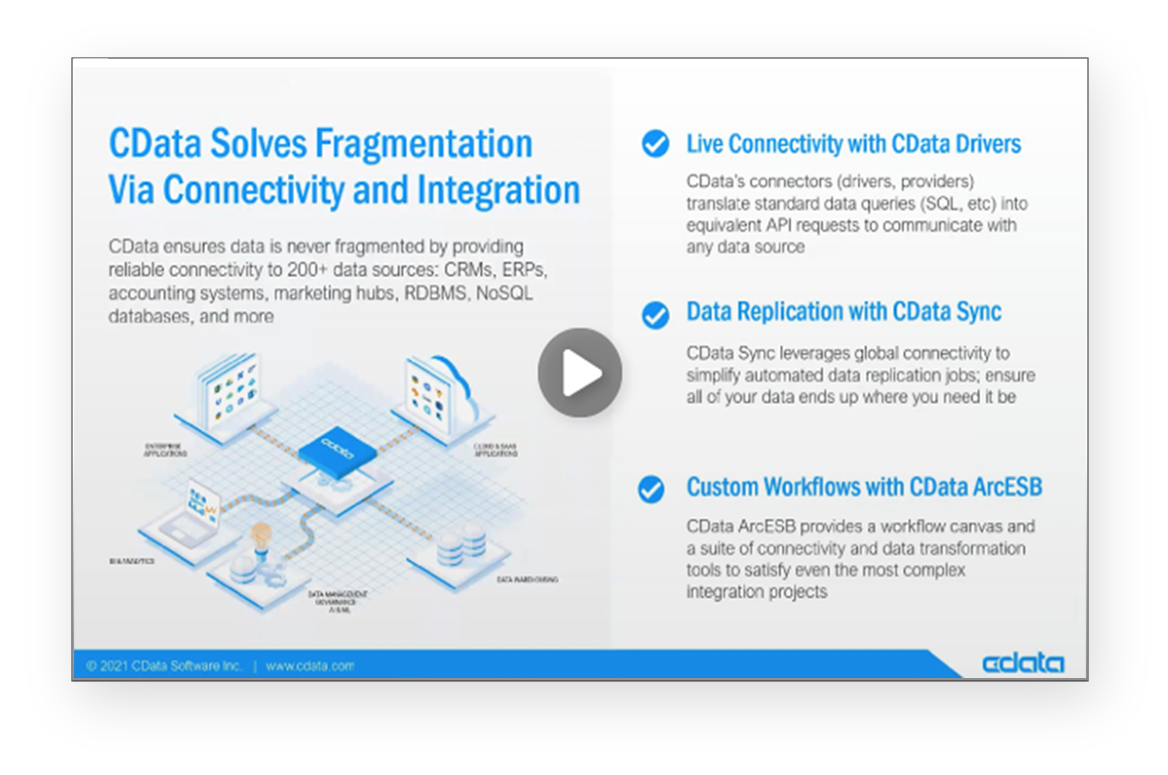 Featured resources
CData can accommodate virtually any connectivity and integration use case for Couchbase and prides itself on providing easy-to-use connectors and integration solutions built to accommodate both non-technical line of business users and experienced data scientists.
"By providing Couchbase users with direct, real-time access to their Couchbase data directly from within the systems, applications, and processes they rely on, CData makes it easy to streamline analytics, reporting, operations, and more."