Couchbase established National Cloud Database Day to raise awareness of the value of cloud databases and how they form the backbone of modern applications.
This special day celebrates the use of cloud databases across all industries, including transportation, retail, banking, delivery, and many more. It's no secret that legacy databases have struggled to deliver the flexible and agile development that digital business, mobile devices, and microservices demand. As a result, today's companies have come to rely on modern cloud databases to keep their business-critical applications running and to deliver premium experiences to customers.
How to participate: On June 1, share posts on social media using this downloadable logo and the hashtags: #NationalCloudDatabaseDay #CloudDBday
What is a cloud database?
A cloud database is a database that is deployed, delivered, and accessed in the cloud. It enables users to perform all the functions of a traditional database, including data storage, retrieval, modification, deletion, and processing. Plus, it adds the flexibility of cloud infrastructure. By their nature, cloud databases have more automation built in, and they provide a more convenient and cost-effective way for organizations to quickly "spin up" and "wind down" dev and test environments. It's also faster and easier to evolve database clusters, provide services, expand regions, and move data in the cloud because cloud providers already have the required infrastructure in place. There's no need for organizations to purchase, set up, or configure their infrastructure in advance.
Insights from around Couchbase
Watch a message from our team on the future of cloud databases and how they impact our everyday lives.
Cloud Field Day Celebrates National Cloud Database Day
Tune in to learn about real-world use cases from Couchbase's cloud database experts Jeff Morris, VP of product and solutions marketing, and Ravi Mayuram, CTO.
Kickin' it With Couchbase Ambassadors
The Couchbase Ambassador Program enables developers to share their expertise with developer audiences and provides tools and resources for community engagements. We asked Couchbase ambassadors Clinton Imaro and Brant Burnett, who is also a systems architect at CenterEdge Software, to share a few thoughts about cloud databases.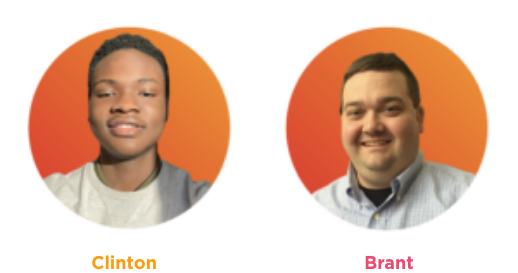 What is your favorite cloud database capability / your favorite thing about cloud databases?
Clinton: "It's scalability, allowing users to quickly and easily scale their database resources up or down as needed."
What are the advantages of using cloud databases compared to traditional on-premises databases?
Clinton: "The scalability. And cloud databases can also provide better security compared to on-premises databases."
Brant: "I'd add availability to the list of advantages. On-prem is really, really hard to keep up all the time."
Why is it important to remain cloud agnostic through your cloud database platform provider?
Brant: "While migrating cloud vendors is notoriously difficult to do, every decision you make that locks you in makes it harder and harder to eventually switch. And while you may not plan to switch now, pricing changes or government compliance may make it a requirement one day, so prep now."
Clinton: "Staying cloud agnostic can also offer greater flexibility and control over your data and applications."
FAQ's
What is National Cloud Database Day?
National Cloud Database Day celebrates the critical role of cloud databases across all industries.
When is National Cloud Database Day?
Every year on June 1.
How can I celebrate?
To celebrate cloud databases you could write a blog post or article about your experiences using a cloud database. Also, be sure to show your appreciation for the developers, architects, admins, and others who use cloud databases to deliver the applications and other software we all depend on every day.
Is there a hashtag?
Yes, please use #CloudDBday to show us how you're celebrating, and we'll try to retweet you from our corporate account!
Check out Couchbase's additional resources for National Cloud Database Day