SQL++: Couchbase Database Query Language
Get the familiarity of SQL with the flexibility and speed of JSON. Developers can use their existing SQL skills to build modern applications with all the benefits of JSON.
Use powerful SQL with Couchbase
SQL++ is SQL for JSON with industry-standard ANSI syntax. SQL++ supports common concepts like ACID transactions, hierarchical schema called scopes, and joins across documents. It also takes advantage of our patented cost-based optimization. Take the tutorial to learn more.
Use SQL++ to overcome tough query challenges
SQL++ key capabilities
SQL++ provides teams with powerful ways to interact with data and develop faster queries to support critical applications.
SQL++: SQL-like queries with the flexibility of JSON
Develop engaging applications with ease using a comprehensive and declarative JSON query language. Developers can rapidly adapt to changing business requirements using a schemaless JSON document store.
Query without compromise, with capabilities you expect from SQL queries
SQL++ is a high-performance NoSQL query language with built-in optimizers and indexer enablers to support millions of concurrent interactions with sub-millisecond latencies. Couchbase's multi-dimensional architecture uses SQL++ across its query, index, search, and analytics services, partitioning to elastically scale data capacity and deliver accelerated query performance.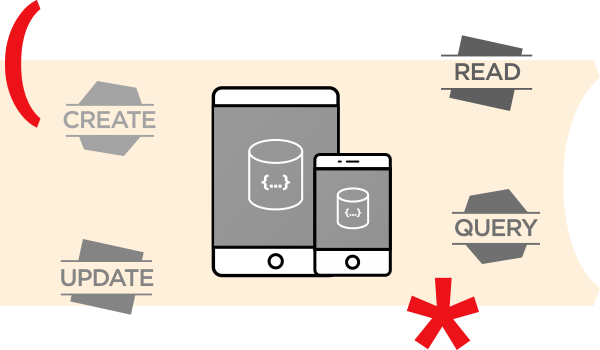 Familiar tooling makes query development and optimization a breeze
SQL++ is accessed through the Query Workbench and has a built-in index advice feature that tells the developer what indexes are needed to optimize their query. Flex Index uses the inverted search index from the Full-Text Search Service for complicated query predicates. Couchbase also includes a cost-based optimizer and JavaScript-based user-defined functions to manipulate the resulting data.
"We quickly realized that Couchbase offers the flexibility to search with a language that looks 99% the same as SQL. So for all developers, it was an easy transition."