Mobile + Web DevCon is here in San Francisco, California and I wanted to announce that I'll be there tomorrow April 27th on behalf of Couchbase.
If you've never heard of Mobile + Web DevCon, it is a fantastic conference that focuses on the full spectrum of mobile appliation development.  Whether it be native iOS applications, native Android applications, or even cross platform applications like Apache Cordova and Ionic Framework, this conference has you covered.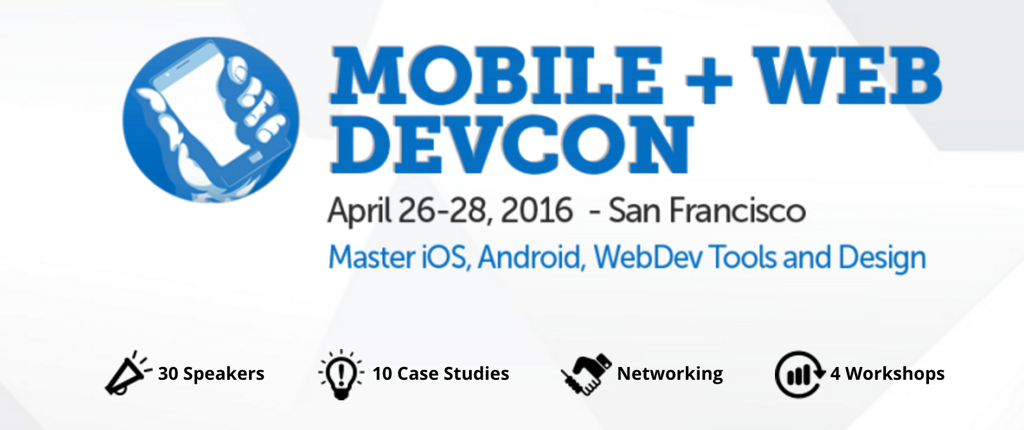 I'll be speaking tomorrow and will include material in the Android and cross platform areas since that is what I'm more experienced in.  More specifically, my abstract is as follows:
What happens when your mobile device does not have a network connection? That device will have no content, no experience and the amazing application that you spent so much effort to build just simply will not work. In this session you will gain knowledge in NoSQL database technologies and walk away with insights on how to create offline first applications that sync data been local devices and the cloud using Couchbase Mobile.
If you're in the area I encourage you to swing by and sit in because it is going to be a ton of fun.