Modernize with Red Hat and Couchbase
Red Hat is the world's leading provider of enterprise open source solutions, using a community-powered approach to deliver high-performing Linux, cloud, container, and Kubernetes technologies. Couchbase on Red Hat® OpenShift® provides an agile and cost-effective framework for efficiently developing and running highly scalable and reliable applications.
The combined solution, which has been rigorously tested by Couchbase and fully certified by Red Hat, is ideal for building and scaling web, IoT, big data, mobile, and other modern applications. Red Hat and Couchbase help developers supply highly scalable and reliable database functionality to cloud-based applications and services.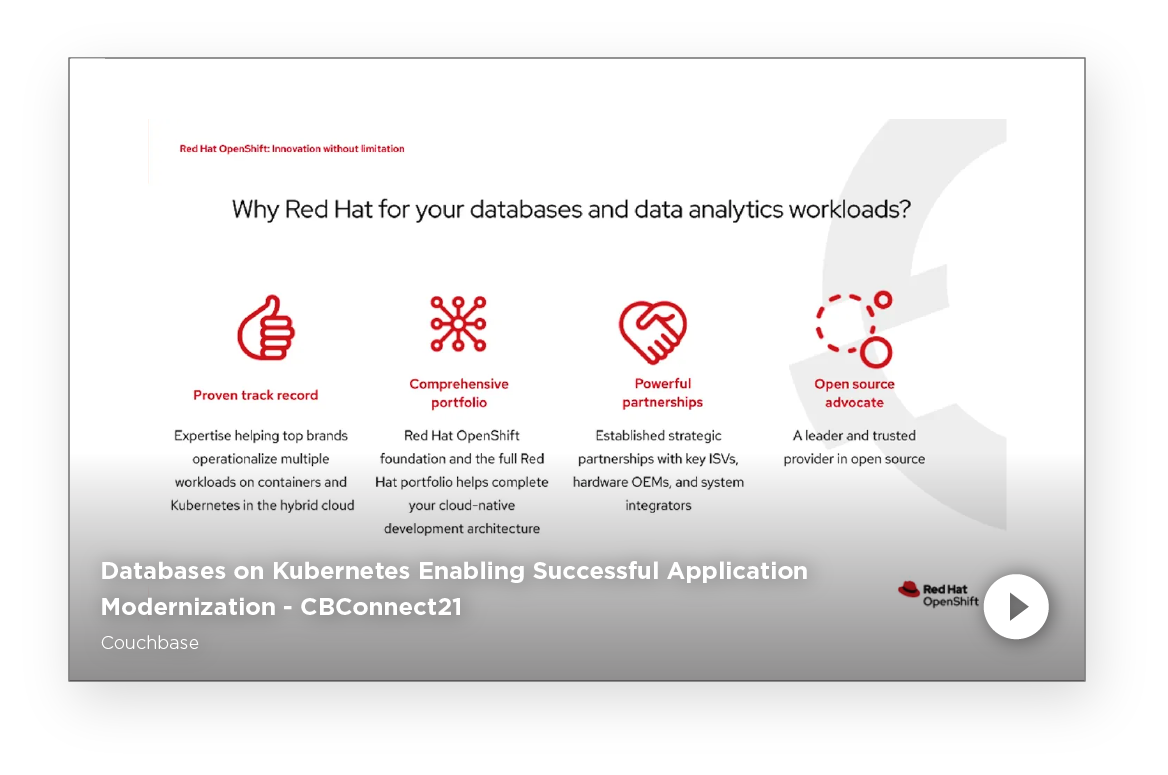 Featured resources
Red Hat's solutions for infrastructure and application modernization and container adoption make it easy to use Couchbase as the data layer for containerized applications. Together, we help you harness your data and put it to work to accelerate your digital transformation.
"The partnership between Red Hat and Couchbase provides customers exploring data strategies and application modernization an efficient framework for the development and operation of cloud-to-edge, mission-critical workloads. Red Hat's open hybrid cloud is complemented by the resilience and scalability offered by Couchbase, and together we ensure our customers are prepared to meet changing data demands."