Hello,
We've been having every now and then this issue, which reduces the stability of our cluster a lot…
Basically, the DCP drain rate of our cluster get's increments slowly up to 10M, which is fairly high, all connected clients send an high amount of bandwidth (~1.5MBps each), and each node in the cluster (4) also sends a lot of traffic (~4MBps each, 12 in one, which is the server seems to be having the problem).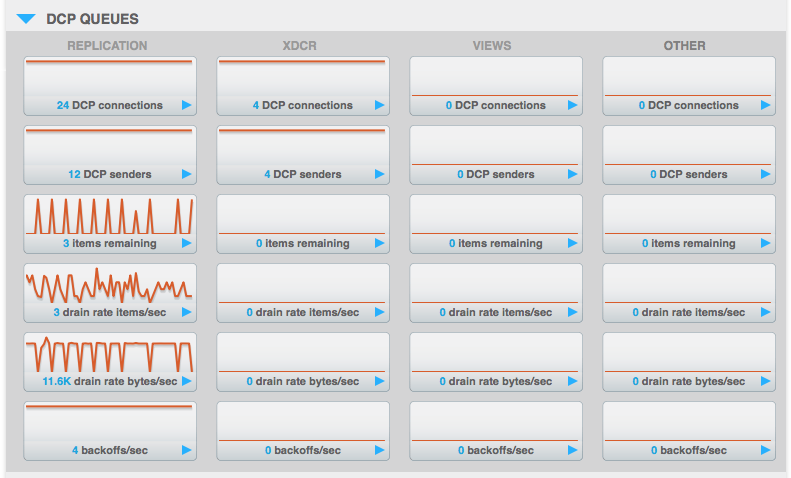 We have about 5GB of data.
Reducing the amount of replicas, reduces the constant amount of 10 to 6 for example… it looks like a bug in DCP and I don't know how to stop it, it eventually always goes off, but it worries me since it also propagates to XDCR, which means an increased bandwidth bill.