Architect your application to deliver speedy, contextualized, and real-time data, all the time
Today's telecommunication providers must manage a staggering amount of data that's being generated every second of every day, in addition to supporting their OSS, BSS, and OTT applications. Couple that with the pressure to deliver value-add services for customers who can easily switch to a competitor, and you have an application environment that demands speedy, contextualized, and hyper-personalized data, delivered wherever that consumer is located and any moment. Users are now geographically dispersed and absorbed in their mobile devices while 5G is also enabling micro-edge compute environments everywhere. That's why these companies are leveraging Couchbase – to aggregate silos of data from different service offerings, to offload their mainframe, or to architect brand-new applications that will eventually be used by hundreds of millions of user profiles. From managing call records, subscriber information, billing, and value-add services to streaming media, Couchbase keeps up with the agility, performance, and always-on requirements these applications demand.
Customer success spotlight
Why Couchbase NoSQL for telecommunications
Industry use cases & solutions
Content entitlement
Manage entitlements with hyper-personalization, subscription-based access, content encryption keys, and parental controls.
Mobile messaging
Store user profiles and messages, and scale to meet demand as user activity increases.
Rate limiting
Measure the usage of data and services in real time, then trigger events when limits are reached to enhance sales of add-ons.
Location manager
Send users targeted content, like personalized program guides or streaming recommendations, based on their device locations.
Identity platform
Securely manage user IDs using JSON storage and cross data center replication for performance, reliability, and scalability.
Customer 360
Capture omnichannel engagements to create a single view and provide real-time, personalized data, updates, and offers at every touchpoint.
Learn more
Catalog and inventory management
Deliver catalog and inventory data at scale to keep up with changing content.
Learn more
Field service
Give employees the ability to provide or collect data at the source, whether it's a customer visit or in store.
Learn more
IoT data management
Leverage connected devices to deliver content and personalized offers to users in real time.
Learn more
Why Couchbase for telecommunications services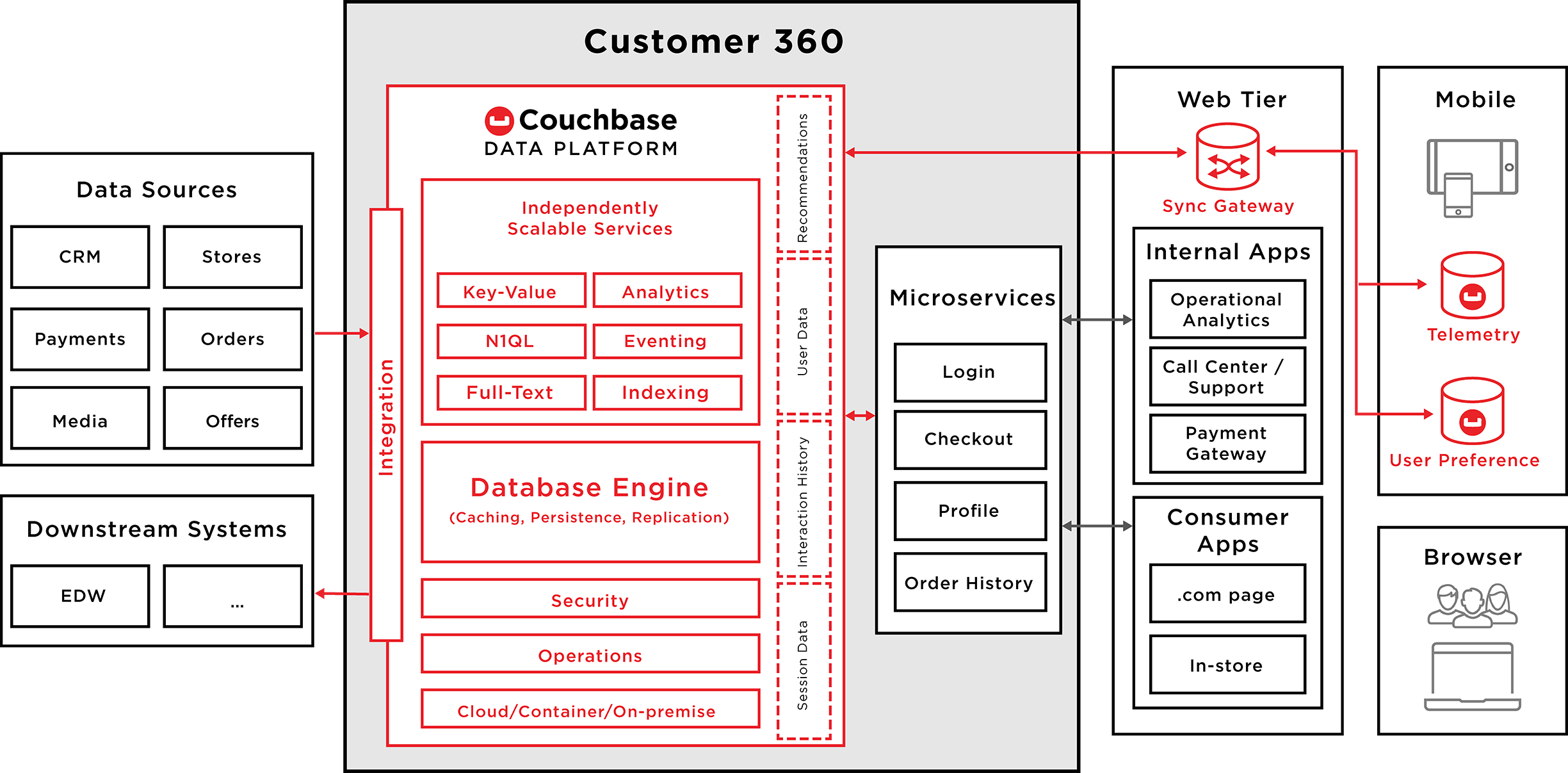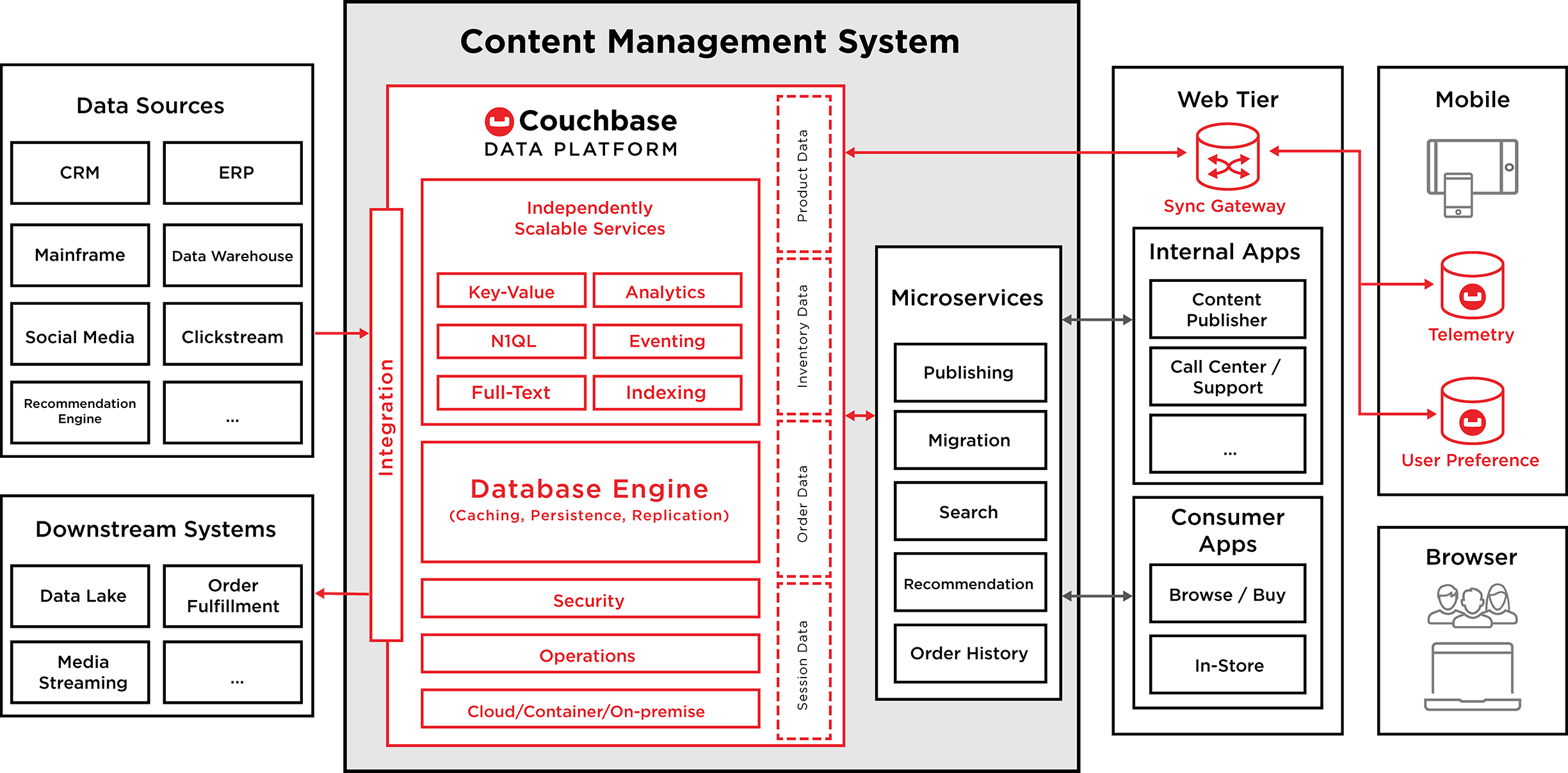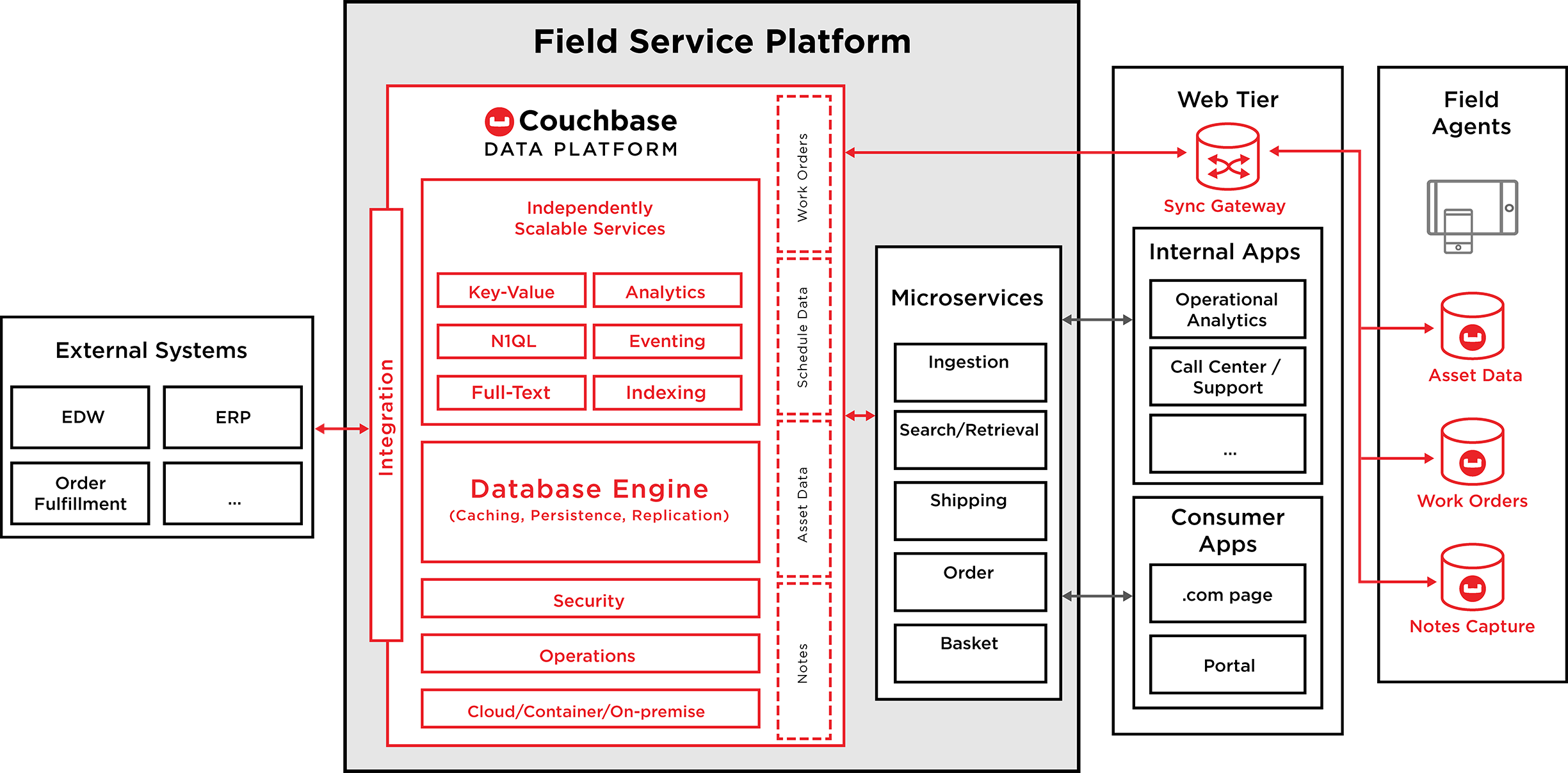 Start modernizing with Couchbase
Get your modernization guide now