What makes Capella different?
You can get off to an easy start with Capella by using SQL to query your JSON data. Capella delivers flexibility across your use cases with built-in multi-model and mobile synchronization capabilities. And its memory-first architecture drives millisecond data response at scale, resulting in the best price-performance of any fully managed document database. Try it for free and be up and running in minutes.
Capella key capabilities
Capella automates setup, security, management, and scaling… so you get to market faster and easier.
Development flexibility
Versatile JSON documents, integrated cache, text-search, and analytics supporting multiple use cases and workloads.
High availability and automated scaling
Guaranteed global reliability across clusters, regions, and AZs. 70+ regions across AWS, Azure, and GCP.
Mobile and IoT app synchronization
For reliable mobile apps, even without internet. App Services: Sync, store, query, search, and analyze at the edge.
Security peace of mind
End-to-end encryption, from SDK to disk. Advanced RBAC. Capella compliances: SOC 2, HIPAA, GDPR, PCI DSS, and more.
How to get started with Capella
Free trial:
Be live in under 3 minutes
Use sample data (or load your own)
Connect to your cluster
App Services for mobile
AWS, Azure, and GCP. Starts at 50GB. No credit card needed.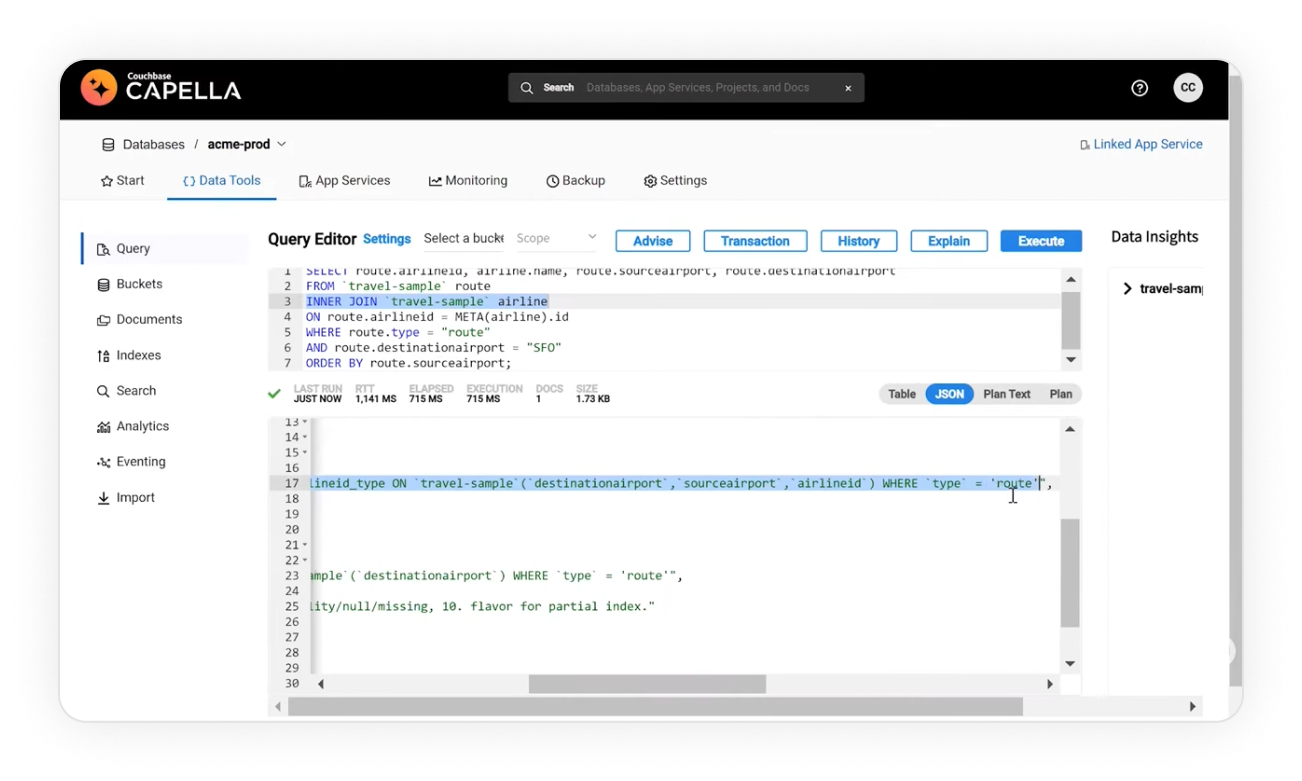 "Harnessing the power of the cloud through Capella has allowed us to successfully run applications across multiple regions in parallel quickly and seamlessly."
Jae Beom Cho, Director of Game Infrastructure, Nexon