What a thrilling event at the yearly Android Developer Conference, AnDevCon, over at Burlingame, California.  The 4 day workshop/conference show cased some great content for Android Developers just in time for the release of Google Android 5.0 Lollipop version.  The entire conference workshop agenda and slides were made available prior to the event to learn.  With the new 6.5 Google Play Services announcement, presenters like Chuck Greb provided informative Mapping solutions such as Mapzen and OpenScienceMap in the "Building Location-Aware Apps Using Open Source" session as an alternative to Google Maps Android API.  It is always interesting to see how Open Source technologies can enhance end user experience and also offer enrich solutions for mobile application development.
With Couchbase Mobile, the mobile database solution falls exactly under that category and provides an opportunity for mobile applications to have offline capabilities.  The solution is a lightweight embedded database that provides an out of the box way to sync your application data across multi-platform devices and also a cloud component to backup the user data.
The AnDevCon Keynote presented by Reto Meier and Chet Haase, talked about Android ecosystem opportunity for developers along with the new minimalist Google Material Design.  It is quite impressive to see the new Elevation Shadow feature being displayed on screen where the Z property value will determine the visual appearance of the shadow being cast.  This will bring out some new animation experiences for the end users along with the new available UI response called Touch Ripple  that will provide instantaneous visual confirmation for users.
The Couchbase Mobile team members, Traun Leyden, Wayne Carter, #Allday Ali and myself were on hand to meet and greet everyone at the event. Over at the Couchbase booth, some awesome prizes such as Beat's urbeats, Studio Over-Ear Headphones and Pill Portable Speaker were given away. Best of all, the slick DJI Phanton 2 Vision Quadcopter Drone was raffled off to our lucky developer, Kelvin De Moya, whom also completed our Couchbase Mobile Kitchen Sync mini-hack. We were ecstatic to show chase how Couchbase Mobile can help teams focus on building their engaging key features by giving back more time and resources.  If you have not already downloaded ToDo Lite on the Google Play Store, try it out as you can experience for yourself the free mobile Sync feature that Couchbase Mobile provides seamlessly for all mobile applications.  Best of all, the entire stack is open sourced too!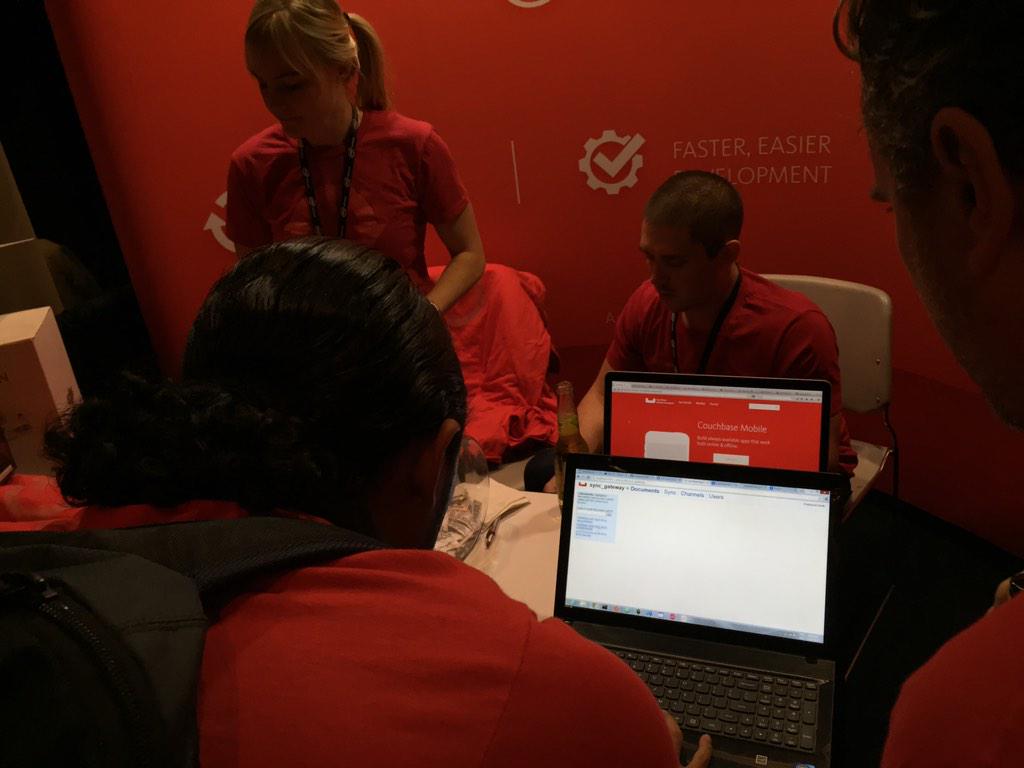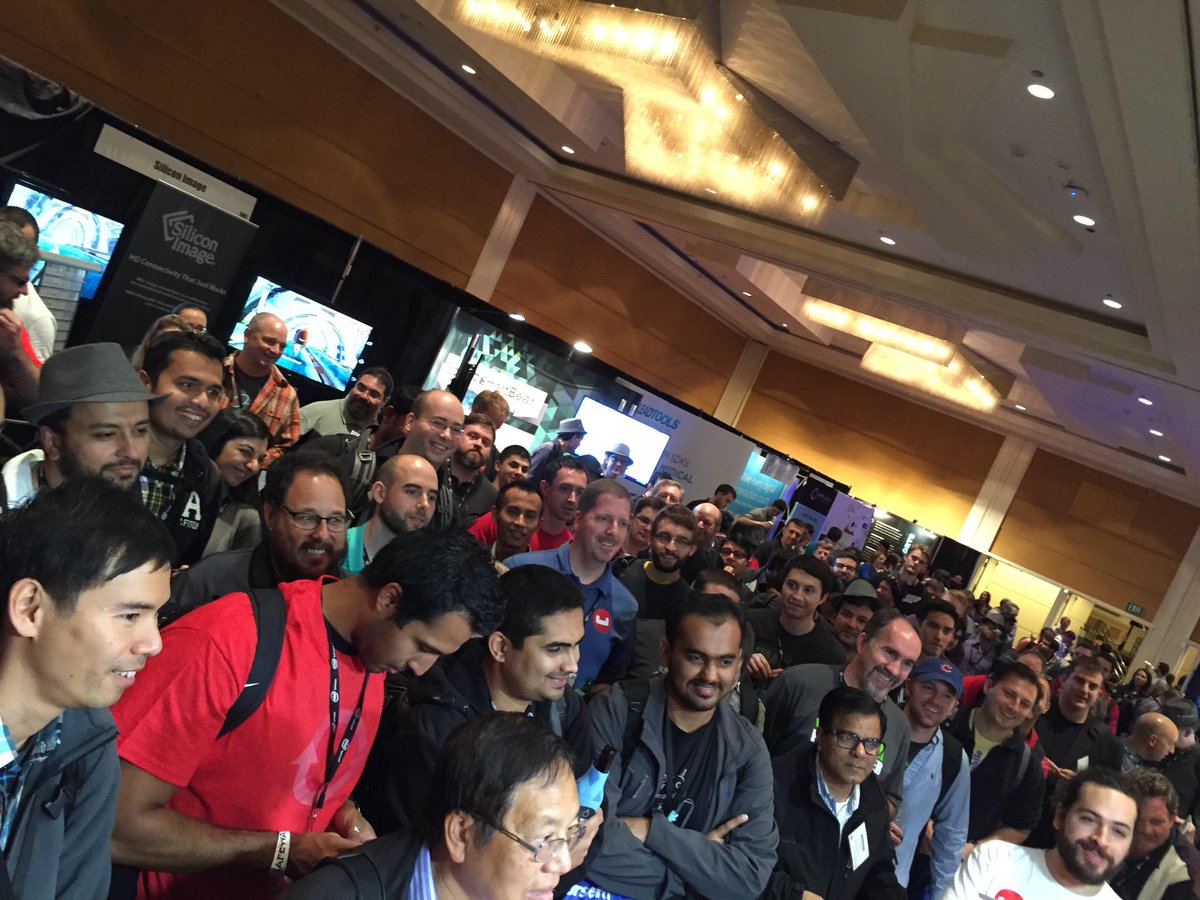 It was great mobile event and I know the entire Couchbase team will be looking forward to AnDevCon Boston in 2015.  Be sure to follow the Couchbase Mobile twitter page for the latest updates and find out where the team is headed to next!